No More Buffering
Pace of digital transformation accelerates
A

global survey of 700 CIOs in large enterprises with over 1,000 employees, conducted by Vanson Bourne and commissioned by Dynatrace, found that over the past 12 months, the majority of CIOs (89%) say their digital transformation has accelerated, and 58% say it will continue to speed up.

Dell's latest Digital Transformation Index has reported that the coronavirus pandemic is accelerating digital transformation across the globe. However, Dell found that 94% of organisations in the UK are facing entrenched barriers to transformation. Lack of budget is the main barrier preventing organisations from fulfilling their digital transformation objectives.

The benchmark, based on a global survey of 4,300 business leaders, was conducted in July and August of 2020 by independent research company Vanson Bourne. They found that prior to the pandemic, business investments were strongly focused on foundational technologies, rather than emerging technologies.

The vast majority in the UK, 89%, recognise that as a result of disruption this year, they need a more agile and scalable IT infrastructure to allow for contingencies.

Adrian McDonald, EMEA president of Dell Technologies, said that the coronavirus pandemic has led to permanent changes in the business.

"Business models that were successful before COVID-19 became fundamentally more successful after COVID-19," he said. "However, companies that had challenging business models prior to COVID-19 have experienced greater challenges."

Another study, from HP, which looked specifically at the opportunities to digitise manufacturing, reported that the majority of business decision-makers (77%) are looking to transform their business models over the next 12 months.

The
Digital Manufacturing Trends
report from HP found that 99% of respondents believe that digital manufacturing technologies can lead to economic growth and 90% are looking to evolve their business models because of the current world business environment. HP also reported that 92% of respondents said they are investigating new production and supply chain models, with 51% localised production and hybrid models, and 42% distributed supply chain.

In terms of the types of technologies business leaders are betting on, the Dell Digital Transformation Index reported that 78% of UK respondents believe an increase in the use of augmented reality (AR) will accelerate the speed with which staff learn how to repair things; 81% foresee organisations using artificial intelligence (AI) and data models to predict potential disruptions, and 70% predict distributed ledgers – such as Blockchain – will make the gig economy fairer, by cutting out the intermediary.

However, Dell reported that only 10% are planning to invest in Virtual/Augmented Reality, just 28% intend to invest in AI and only 11% said they plan to invest in distributed ledgers in the next one to three years.

From an IT management perspective, analyst Forrester predicted that cloud-native technology will continue to power digital transformation strategies. In its
Predictions 2021: Cloud Computing
report, Forrester predicted that by the end of next year, 60% of companies will be using containers on public cloud platforms and 25% of developers will be making use of serverless architectures.

Digital transformation puts greater emphasis on merged IT systems and the use of new and emerging technologies like augmented reality, the use of AI for predictive analytics and additive manufacturing. As Forrester has found, organisations are increasingly turning to the public cloud, to build cloud-native infrastructure to support new digital transformation initiatives.

Undoubtedly, IT departments are going to be asked to do more to help organisations – making the best use of whatever technology can offer – to stimulate business recovery and growth opportunities.

There is a business case for embedding AI-powered automation in IT to manage the extra workload more efficiently. In fact, Dynatrace's study reported that 93% of CIOs think AI-assistance will be critical to IT's ability to cope with increasing workloads and deliver maximum value to the business.
---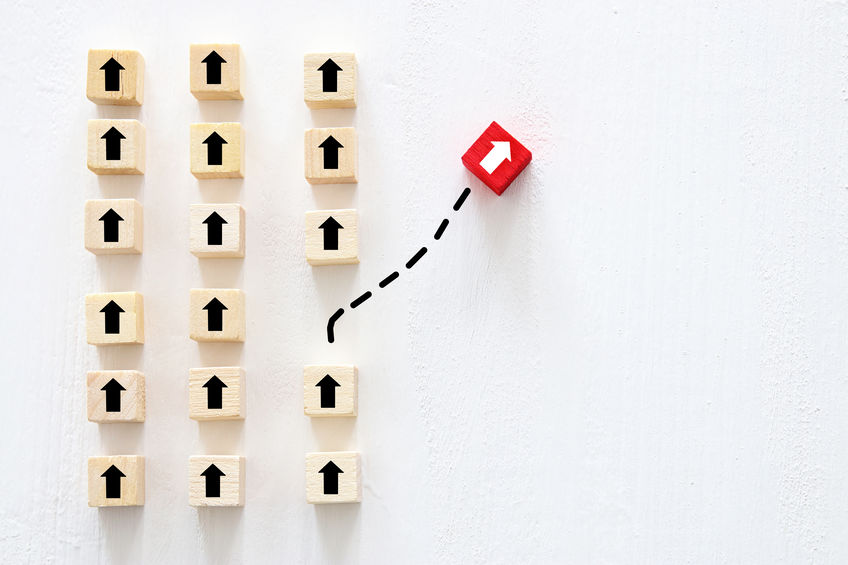 Survey: 60% of Businesses Altered Digital Transformation Plans Due to COVID-19
For

years, businesses have invested in digital transformation initiatives such as analytics, social media, and automation. In the wake of the global COVID-19 pandemic, many enterprises are reallocating budget dollars and resources to different digital transformation projects.

ZDNet's sister site TechRepublic Premium conducted a survey in 2020 to discover just how tech leaders are reimagining business in the digital age, and COVID-19's impact on those future objectives.

According to 60% of respondents, COVID-19 forced them to alter their digital transformation plans. For example, since COVID-19 began, 65% said they were using technologies to enable communications and collaboration between remote employees, while 56% cited an increased focus on digital tools to facilitate digital training.

In a similar TechRepublic Premium survey from 2018, the majority of respondents (68%) reported eliminating paper through digitisation, and 54% implemented online training. These initiatives remain in 2020, albeit, with a slight reduction. In 2020, 58% of respondents reported digitising paper, and 45% used online training tools.

Finding budget dollars for digital transformation is a perennial challenge. In 2020, 54% cited this as their organization's biggest digital transformation challenge; in 2018, funding ranked as a challenge for 45% of respondents.


We can expect upcoming budget plans to reflect the impact of COVID-19, as 47% of respondents plan to spend more on digital transformation in 2021 than in 2020. Only 13% of survey respondents foresee their company budgets for digital transformation to stay the same, and 2% anticipate spending on digital tech to decrease. In other cases, the uncertainty of COVID-19 leads to uncertainty over tech spends, as 31% of respondents do not know what their companies will spend on digital transformation.