A leader in the field of precision engineering and machinery in Malaysia, Setsu Precision Technology (M) Sdn Bhd (SPT) has significant global presence since 1997. The company specialises in high-speed Computer Numerical Control (CNC) Miling and Turning, engineering numerous types of metal, plastics, and machine parts from a range of materials.


Essentially the backbone of the company, their sizeable team of competent professionals strives to meet its vast production demands. With a strong focus on clients, they aim to provide better service by optimising operations and integrate cutting-edge technology into production processes. This high-octane commitment translates across multiple industries, and SPT guarantees top-notch products that can contribute to production efficiency and robust business growths.


In addition to housing a dedicated team of local and foreign employees, SPT has ample space in its plant to accommodate state-of-the-art CNC machining. Their production capabilities are also enhanced by key partnerships with numerous suppliers which supplements their processes with laser-cut, water-cut, and gun-drill processes to uphold their policy of being a one-stop service centre for customers.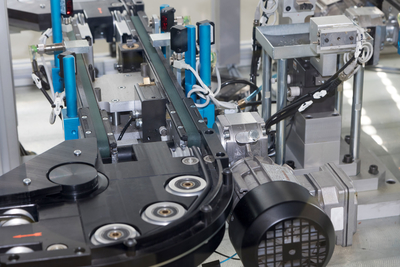 Creating With Purpose
SPT's strong capability in precision engineering, fixtures and machine designing puts them at a clear advantage wherein they are able to meet complex technical specifications made by clients. They also have a low tolerance towards inaccuracies and inefficiencies, thus ensuring their processes are on par or above industry standards.


Also, they stick to their promise of the following variations:
±2-5µm for CNC Wire-Cut

±5µm for Cylindrical Grinding

±3-5µm for Surface Grinding

±4µm for CNC Turning Process

±5µm for CNC Milling Process

Additionally, some of the industries they serve are:
Machine Builders (46%) - 5 Axis Tool Grinding, Wire Bonding Machine, Grinding Machine, Die Bonding Machine

Customised Automation Machine Builders (27%) - Printer, Automotive, Aerospace, Metrology, Medical

Equipment Builders (15%) - Rescue Equipment, Environmental, Medical, Irrigation, Electric Power Tools

Machinery Components (6%)

Energy (5%)

Automotive (1%)
And also Engineering Plastics, such as:
PI, Vespel

PAI, Torlon

PVDF, Kynar

PTFE, Teflon
Setsu spares no expense in ensuring their engineers have a thorough understanding of the nature and properties of each material, allowing excellent machining in different types of materials such as Aluminium alloy, Stainless Steel, Copper, Brass, Bronze; numerous exotic metals the likes of Titanium, Carbide and Waspaloy; and thermosetting such as Bakelite.


Leveraging technology, SPT has long implemented Enterprise Resource Planning (ERP) systems to fortify their business processes. From the moment a Purchase Order (PO) is received until shipment, ERP is utilised for better compliance; higher efficiency; greater visibility, traceability and repeatability for sustained growth.
No Ocean Too Wide
Focused on extending its services worldwide, Setsu ceaselessly expands its network and develop sustainable synergies with various clients around the globe. With a strong sense of dedication and abidance by their motto, they continuously populate the market with goods of the highest standard, thus marking their footprint in several countries. These countries are Australia, Singapore, China, Holland, Sweden, India, Thailand, Ireland, UK, USA and Japan.


Their goal is to be a leading global technical corporation, one that is distinguished by the quality and precision of its products, as they move forward into Industry 4.0 and beyond.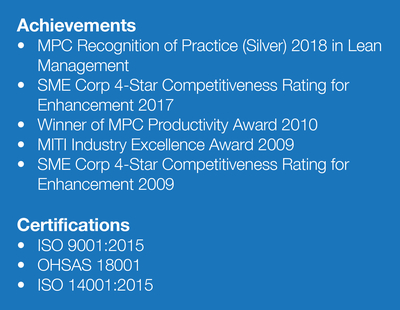 Contact Us:



SETSU PRECISION TECHNOLOGY (M) SDN BHD


41, Lorong Sungai Puloh 1A/KU6, Taman Teknologi Gemilang, Kawasan Perindustrian Sungai Puloh, 42100 Klang, Selangor, Malaysia
.