The aviation industry in the Asia-Pacific region is undoubtedly one of the fastest growing in the world. Spurred by rapid development and the rise of developing economies, it comes as no surprise that this region is a world leader in the growth of aviation.


Nestled in this region is the Association of Southeast Asian Nations (ASEAN), one of the main driving forces (along with China), behind this growth. The ASEAN aviation industry is backed by strong maintenance, repair and overhaul (MRO) presence, increasingly popular budget airlines, and up-and-coming aviation service providers. One such example is the Dviation Group of Companies.

Dviation, a specialist in providing turnkey solutions for airlines and aviation organisations, was established in 2012, with aircraft maintenance and technical training as its two focuses. Since its inception, the company has now expanded to provide five main services, namely, technical training, aircraft maintenance, recruitment, Fleet Technical Management (FTM)/Continuing Airworthiness Management Organisation (CAMO), and aviation consultancy.






Line maintenance staff hard at work
In an industry such as aviation, where safety is of utmost priority, there is no room for error in the aircraft maintenance sector. It is essential that technicians, engineers, and other ground crew are, not only highly skilled, but also properly trained. As a rising leader in its field, Dviation takes upon itself the responsibility to recruit, train, and provide only the best in the region. As a result, the company's recruitment, training, and maintenance business units have proven to be sought-after, with industry partners spread across the globe.
Dviation's pool of consultants and trainers have an average industry experience of 35 years in Asia, Europe, as well as the Middle East. With this experience comes a spectrum of consultancy services specialising in:
i) Aircraft Market Analysis
ii) Fleet Strategy and Planning
iii) Aircraft Modification Programme Management
iv) Airline Project Management (Entry into Service)
v) Leased Asset Management

vi) Asset Disposal


Owing to the existence of one-stop aviation solution providers like Dviation, gone are the days of inhouse reliance and the complications of coordinating multiple external contractors. Starting from the decision to purchase an aircraft, to its life-cycle needs for maintenance support, through to its end-of-life and ultimate tearing down and scrapping, airlines and operators can rest assured that Dviation has it all covered.


Counting among its many blue-chip clients are flag carriers such as Malaysia Airlines, Royal Brunei Airlines, Shanghai Airlines, EVA Air, and many more, who serve as a testament to Dviation's capabilities and expertise.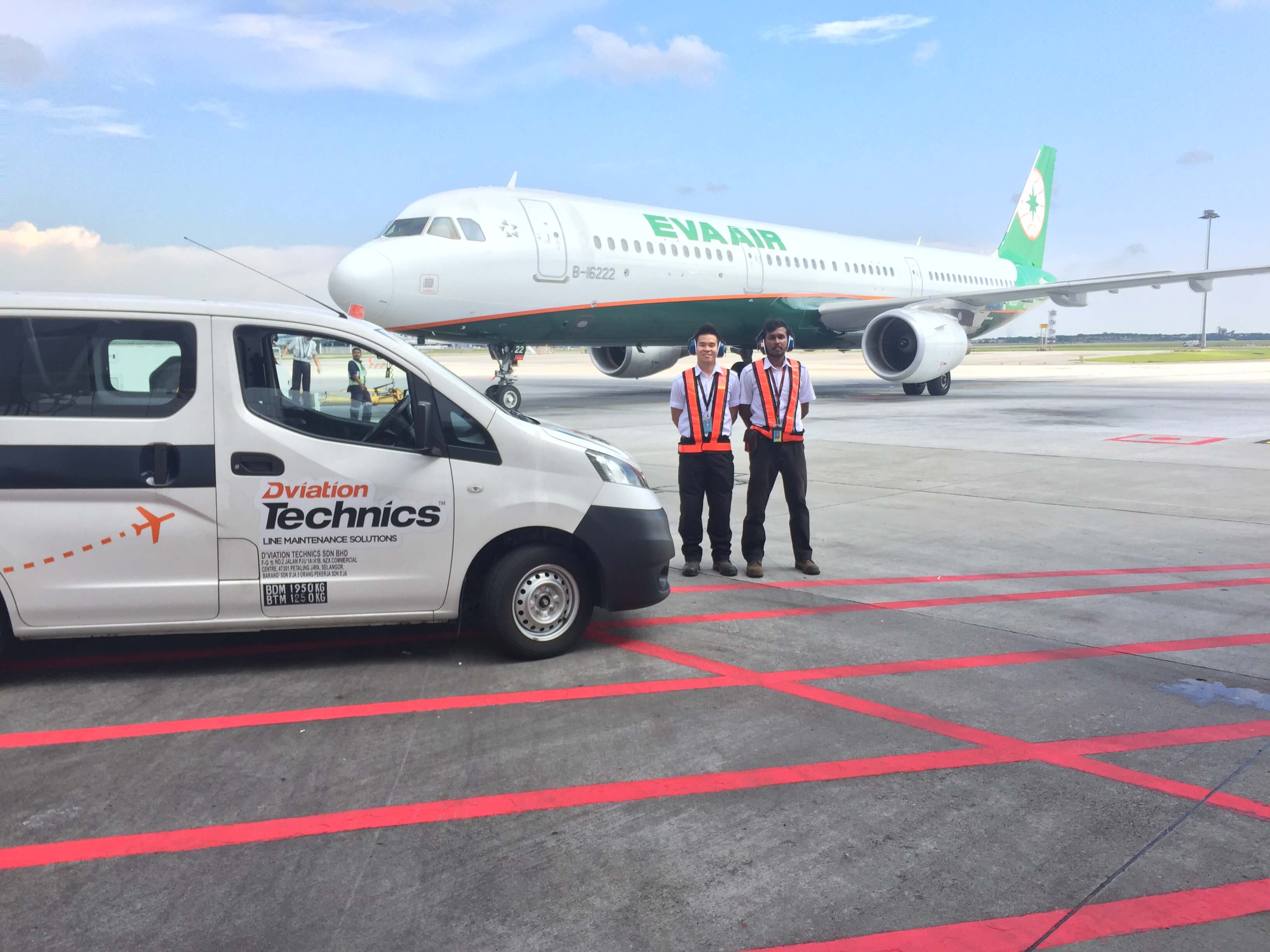 Regional Pioneers in Technical Training
Among a plethora of achievements under its belt, Dviation is proud to have brought technical training courses that were not readily available in Malaysia and the neighbouring region, through collaborations with European training providers.


This has liberalised the market and now, more people are able to fulfil their dream of being an aircraft maintenance engineer. Similarly, this has opened doors to unrivalled opportunities, such as, the ability to work on the latest generation of commercial aircraft – including the likes of Airbus A350 and Boeing 787.


Acutely aware that aviation is a highly regulated, Dviation has invested considerably in training highly skilled and competent experts as well as in specialised tooling and equipment to perform such services to the highest levels of quality.

It is among a handful of independent organisations in Malaysia holding multiple approvals from European Aviation Safety Agency (EASA), Civil Aviation Authority of Malaysia (CAAM), and various national aviation authorities, allowing the company to perform training and maintenance, repair and overhaul (MRO) services.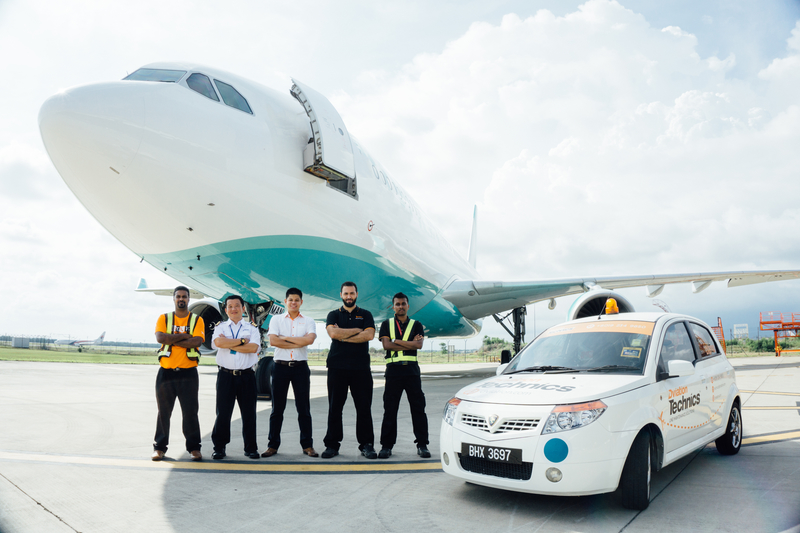 Smart Solutions for Every Client
Dviation's competitive advantage stems from its ability to provide highly customised, integrated and smart solutions to airlines, operators, owners and MRO's alike.


The Dviation Group Holdings currently has 10 subsidiaries and joint venture companies in Malaysia and overseas, including Yangon, Ho Chi Minh City, Jakarta, Phnom Penh and Zurich.
Company Highlights
Trained over 5,000 industry professionals from all levels

Served more than 100 clients spanning 5 continents

Supplied over 700,000 man-hours of skilled labour to industry

Helped clients achieve more than 35% cost savings

CAAM/EASA Approved Engineers, Instructors & Assessors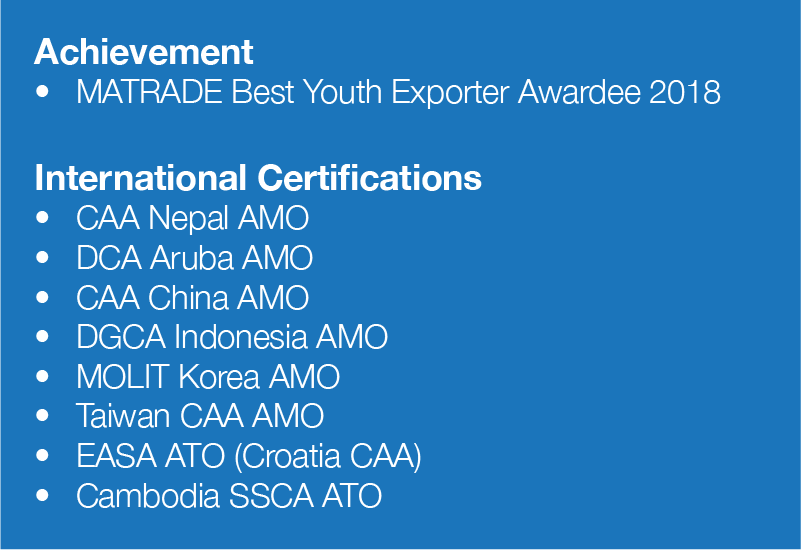 Contact Us:


DVIATION GROUP


Level 5, Block E, Dataran PHB, Saujana Resort, Section U2, 40150 Shah Alam, Selangor, Malaysia