Airbus A320, commercial passenger twin-engine jet airliner


Strand Aerospace Malaysia Sdn Bhd is an engineering and technology company, specialising in providing high-value design and analysis services for aerospace. It is also involved in consulting services for the Malaysian aerospace supply chain and providing tailored solutions using big data and Internet of Things (IoT) across different industries. Its international aerospace clientele includes those from the UK, Germany, Turkey, Japan, and Korea
Engineering Design & Analysis
Strand's design and analysis capabilities are drawn from its extensive experience in aerostructure design. From a simple 2D to 3D conversion, all the way to a full-scale aircraft structure design and analysis, Strand has successfully delivered over 1000 engineering work packages over the last 13 years. These work packages involve applications of niche engineering capabilities such as Finite Element Modelling/Analysis (FEA), static metallic and composite analysis as well as Fatigue and Damage Tolerance (F&DT) analysis. Strand also provides engineering support for manufacturing through tooling and fixture design, as well as engineering support for in-service aircraft through aircraft structural modifications design and analysis.
Strong, Proven Heritage
Established in 2006, Strand has experience in handling new aircraft programmes and legacy programmes. Strand has been comprehensively involved in various aircraft programmes, ranging from conceptual design up until DFM. Strand also has experience in relaunching & modernisation of aircraft programmes. Relaunch and modernisation programmes are very different from a new programme; they are generally more constrained and requires a unique perspective that is not easily found in typical engineering services organisations.
Strand is also involved in manufacturing support, concessions and in-service modification support for various aerospace Tier 1s and OEMs.
Leveraging from Strand's aerospace heritage, Strand has diversified its offerings into other industries, such as Oil and Gas, Marine and Rail, serving both local and international markets.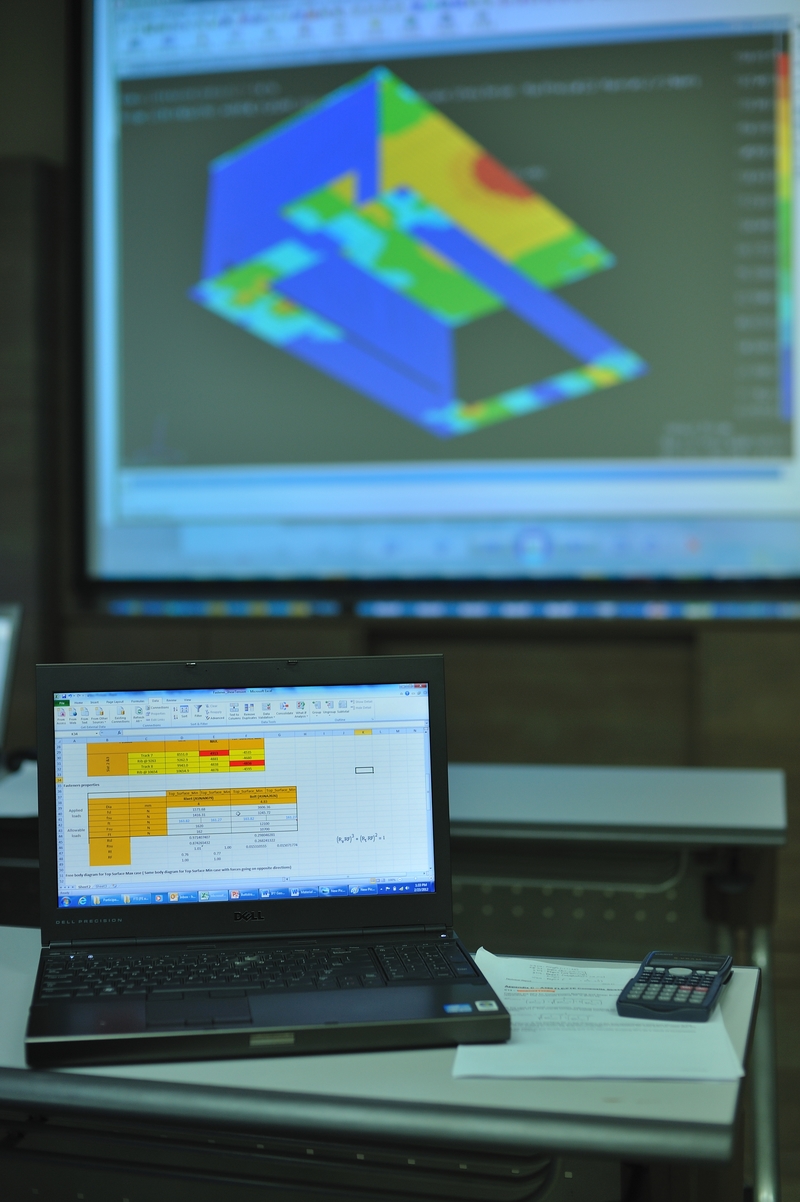 Behind the scenes... Structural design and analysis
Positioned to Help
As one of the core members of the Malaysian Aerospace Industry Association (MAIA), Strand adds value to their customers by having a strong network of aerospace suppliers and manufacturers that can support complex requirements. Through its network, Strand is poised to offer a complete solution for the customers by leveraging on various capabilities of Malaysian aerospace players.
Powering the Future
Strand today leads the Malaysian aerospace industry in engineering and consultancy services specialising in aerospace. With its world-class aerospace engineering capabilities, Strand is working towards accelerating the transformation of Malaysia into one of the key global aerospace nations.



Contact Us:


STRAND AEROSPACE MALAYSIA SDN BHD


B.13.03, Level 13, Menara BATA (Tower B), PJ Trade Centre, No. 8, Jalan PJU 8/8A, Bandar Damansara Perdana, 47820 Petaling Jaya, Selangor, Malaysia