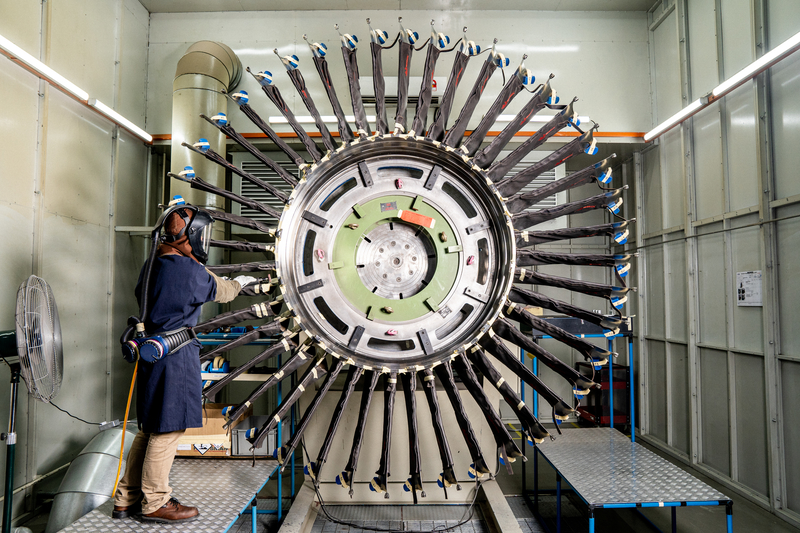 Tier 1 Aerospace engine

UMW Aerospace Sdn Bhd's core competencies and business activities include titanium machining, numerical control programming and machining, and complex aerospace assembly.
The others are non-destructive testing (NDT) – fluorescent penetrant inspection, NDT – radiographic testing, clean room operation, bonding and bond curing process, grit blasting, spray printing process, high precision titanium welding, and vane filling.
Reaping The Benefits
A subsidiary of UMW Manufacturing & Engineering Division, UMW Aerospace's 25+5-year agreement with Rolls-Royce plc to manufacture and assemble fan cases for Rolls-Royce Trent 1000 and Trent 7000 aero engines – which power the Boeing 787 Dreamliner and Airbus A330 neo aircraft – stands it in good stead for the future.
One of the key reasons is, both Trent engines are the most advanced in aero engine technology, with increased fuel efficiency and noise reduction.


Tier-1 Aero-Engine Component Maker
With the agreement, UMW Aerospace has now become the first Malaysian company to be a tier-1 aerospace engine component manufacturer to Rolls-Royce.
Its manufacturing plant in Serendah, Selangor, is tailor-made to support the Rolls-Royce engine assembly plant in Seletar, Singapore.
This is in line with Rolls-Royce's strategic intent to build a supply chain in the Asia Pacific region.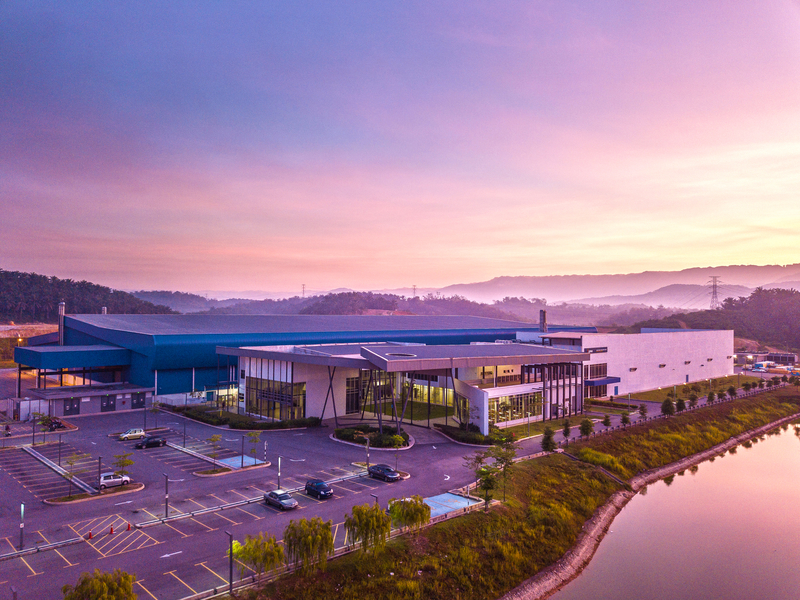 UMW Holdings' plant
Up-To-Speed Team
UMW Aerospace will be providing highly skilled employment comprising engineers, skilled workers and management personnel in the area of high-value hard metal machining (HVM).
The fan case manufacturing project has been recognised as one of the quality investment projects in Malaysia.
New Frontiers
By undertaking the Rolls-Royce fan case manufacturing project, UMW is able to leverage internal engineering capabilities to deliver quality high-value products and create new HVM/aerospace businesses via existing or new business units.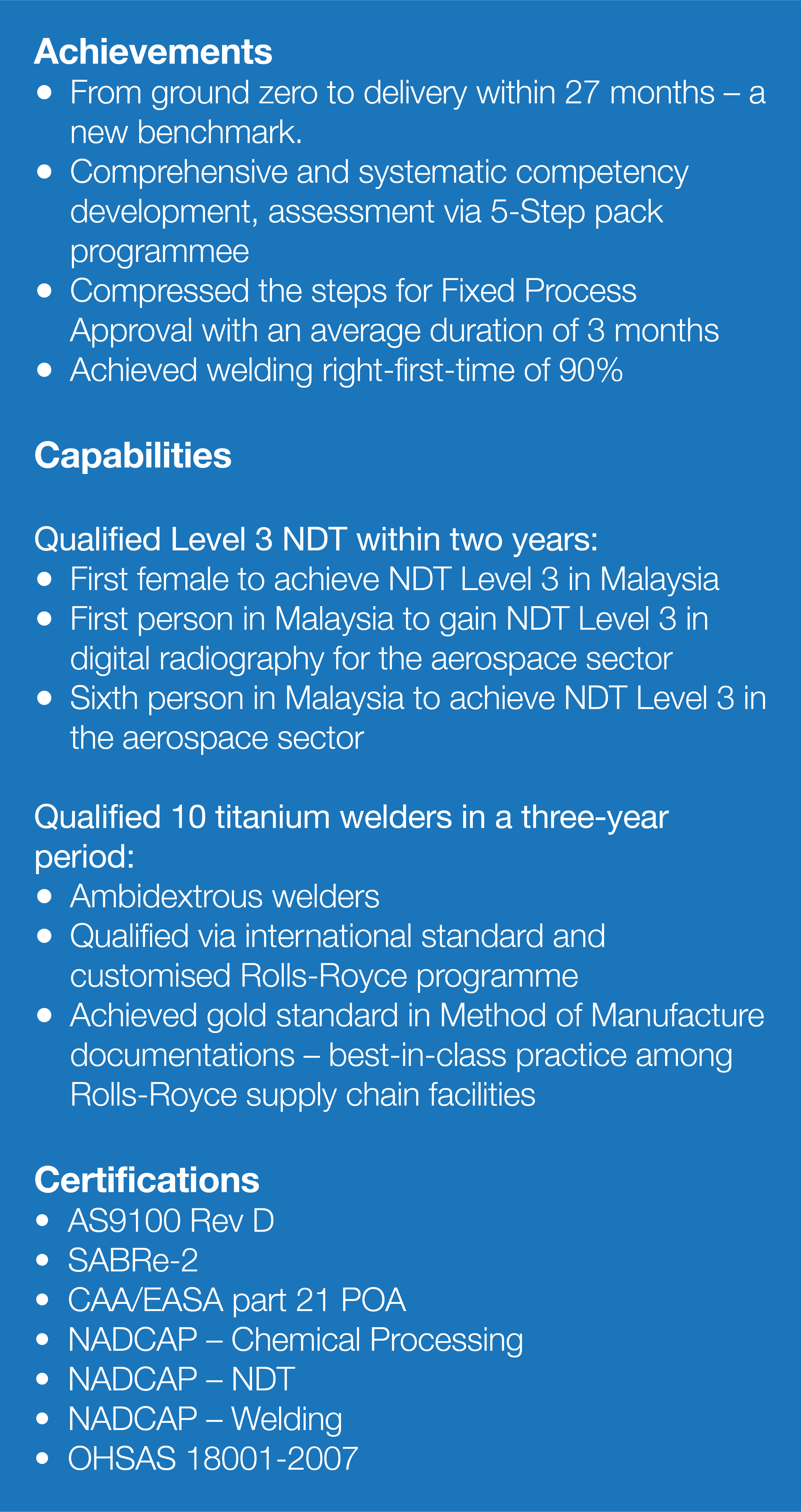 Contact Us:


UMW AEROSPACE SDN BHD


Lot 29138, Mukim Bandar Serendah, 48200 Serendah, Hulu Selangor, Selangor, Malaysia